The majority of the games are played at the Lakefront West Park Diamonds on Phillip Murray Avenue in South Oshawa.
Click on the map to open up a MapQuest Interactive Map.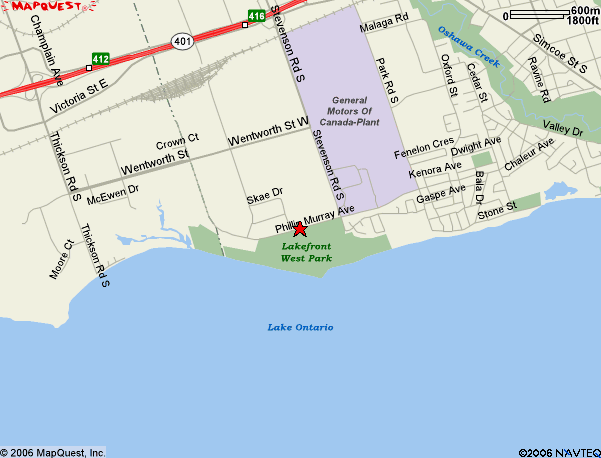 Please note, some divisions will be playing their playoffs at the Sportsplex at Audley Road and Taunton Road in Ajax. Click here for an interactive map of the facilities.